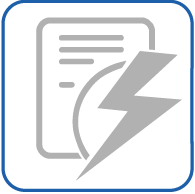 electrical systems and .retrofit
---
We place the highest priority on quality and on-time delivery.
We are specialists in the construction of electrical installations. From planning to commissioning, you will always receive individual complete solutions from us. Even after commissioning, we continue to accompany you as your service partner at home and abroad. But it does not always have to be a new machine. We also modernize existing systems in order to keep costs and efforts as low as possible for you.
With all our orders we always give the highest priority to quality and sticking to delivery dates.
Electrical Planning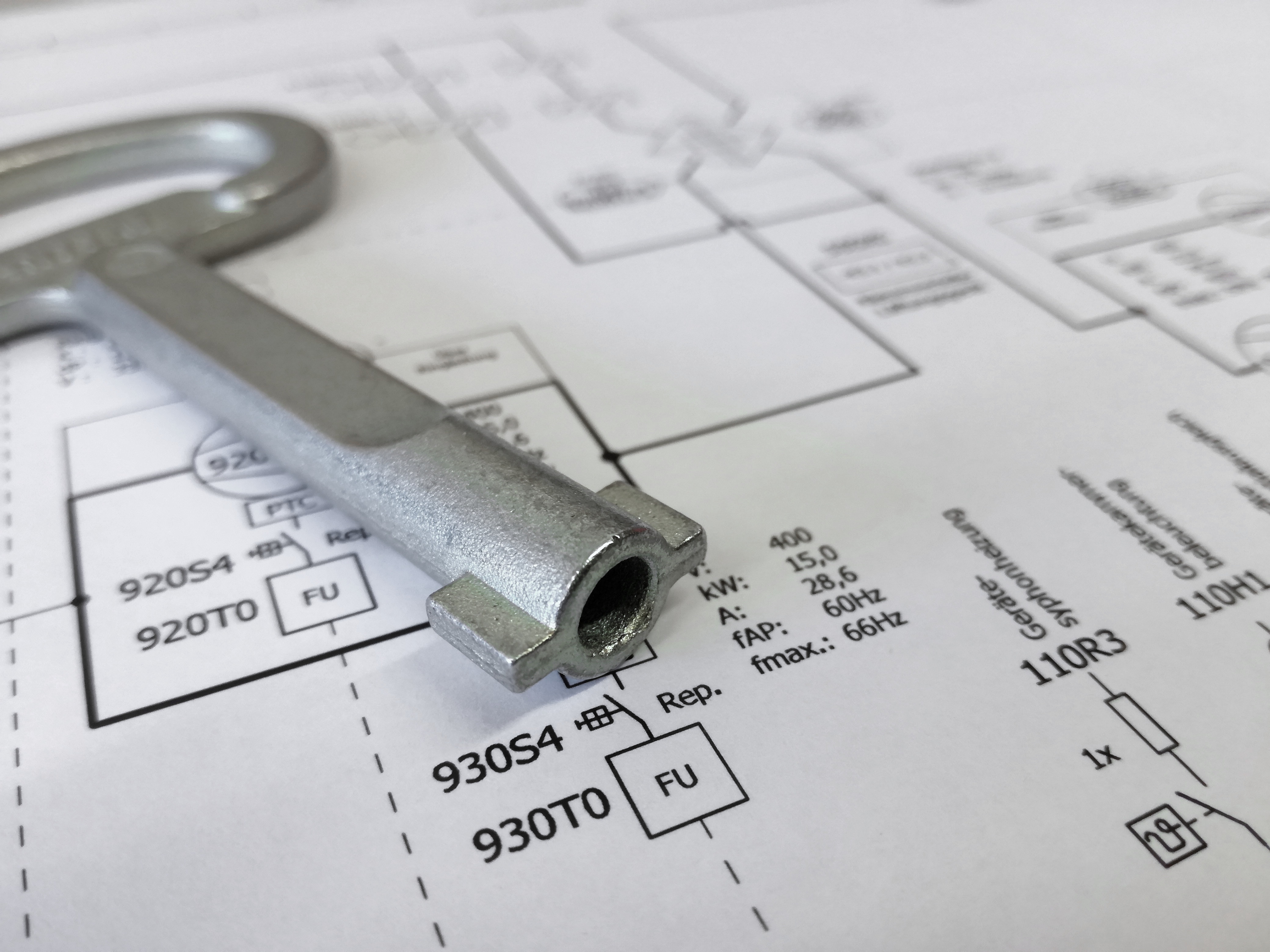 The planning of complex electrical installations is becoming more and more important, which is handled by our electrical construction department. The electrical planning is incorporated into our own systems or those of our customers from the very beginning. The interface to our in-house control cabinet construction is guaranteed by direct ways.
The compliance with current specifications, standards and equipment regulations as well as customer-specific requirements is common practice for us.
We also manage the modernization of existing plants together with our customers. The scope of the retrofit is specifically adapted to the existing plant and the customer's requirements in a cost- and performance-optimized manner.
PLC Programming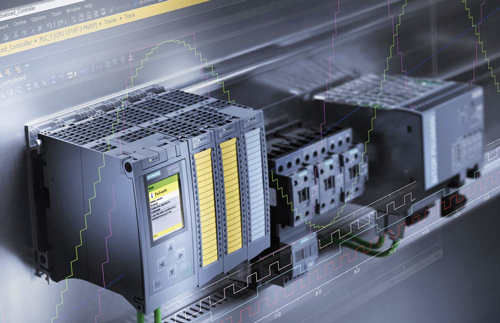 The members of our software team are specialists in the programming and commissioning of PLC controls according to the IEC 61131 standard. Innovative control and visualization concepts are developed in close cooperation with the planning departments. In doing so, we always strive for an optimal price- and performance-optimized automation.
In our projects we use well-known control systems from Siemens, Beckhoff, Wago, VIPA, Allen-Bradlay and many more. This also includes the connection to all field bus interfaces for data evaluation, transfer and acquisition according to customer requirements. The programming of complex multiple systems of different manufacturers as well as the control of external devices is also part of our standard. Furthermore, due to our own test bench construction, we have extensive expertise in the programming of real-time measuring systems such as Adwin and National Instruments.
Due to the increasing globalization and our worldwide activities, remote maintenance and remote control systems are one of our core tasks. Furthermore we also offer individual PC applications for visualization, evaluation and control of industrial plants.
OWN SWITCH CABINET CONSTRUCTION ACCORDING TO INDUSTRY STANDARDS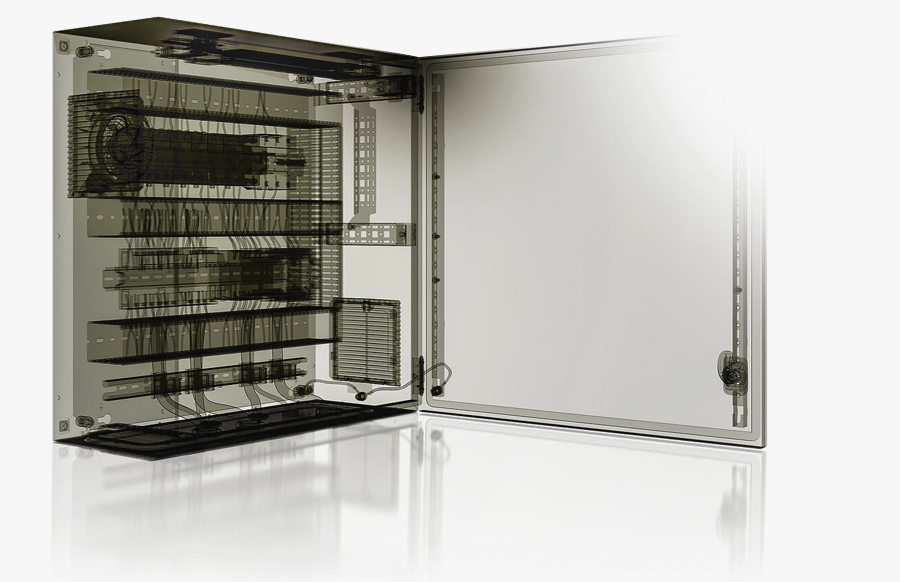 Switch cabinet construction is one of our oldest competences. With the help of our own switch cabinet milling center, we build the switch cabinet for your machine, plant or test rig efficiently and with high repeatability – from the prototype to small and large series. Benefit from our many years of experience in complying with all regulations for EMC-sensitive or explosion-proof systems. We consistently implement control and safety-related tasks in accordance with applicable regulations and individual customer requirements.
Installation and commissioning at home and abroad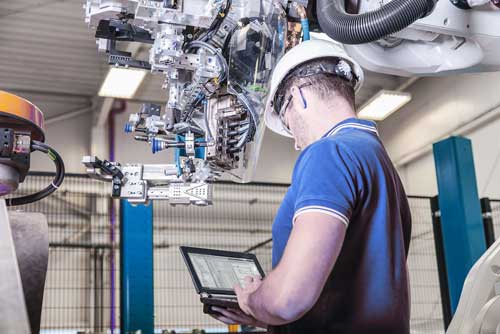 The commissioning of the machines and training of the operating personnel is an essential part of the plant construction. We therefore commission the machines, plants or test benches we have set up on site in consultation with our customers. We are available for you on site worldwide, thus enabling smooth commissioning and fast service. Necessary adjustments of the machine software are incorporated directly at our premises or on site. Due to our experience with remote control and remote maintenance systems, a worldwide analysis and troubleshooting of the plants is possible within shortest time.
Industry 4.0
Times are changing and so are we
WE DON'T JUST TALK ABOUT IT, WE PUT THE CONCEPT OF NETWORKING AND DIGITIZATION INTO PRACTICE.
A network connection of your system ensures the fast and barrier-free availability of, for example, measurement data or maintenance information. Through the connection to your PDA system, all data is always available and up-to-date.
---